Our Transformation
Ofsted Improvements

The impact of our Trust improvement strategy can be well illustrated through the pace of impact on Twydall Primary school who, up to this point, had been judged to be 'Inadequate' or 'Requires Improvement' in the 3 most recent consecutive Ofsted inspections. The school was identified by the DfE as a coasting school in October 2022 further increasing its risk of re-brokerage and continued destabilisation. The Trust conducted a swift but forensic analysis of need and deployed targeted support immediately, resulting in an Ofsted grading of 'Good' in all judgment areas by May 2023. The school has been transformed both in terms of its ethos and its potential for continued improvement.
Central Team Building
The Trust formed its central function to include its highly skilled school improvement team in Summer 2022. From then onwards, our central team have been working exceptionally hard in creating a clear image surrounding RMET, including who we are, what we do, and what we believe. We have also strived to convey this by renovating our Trust Offices in Summer 2023, to establish a stronger sense of our central team, as well as to reflect more of RMET's core purpose and values.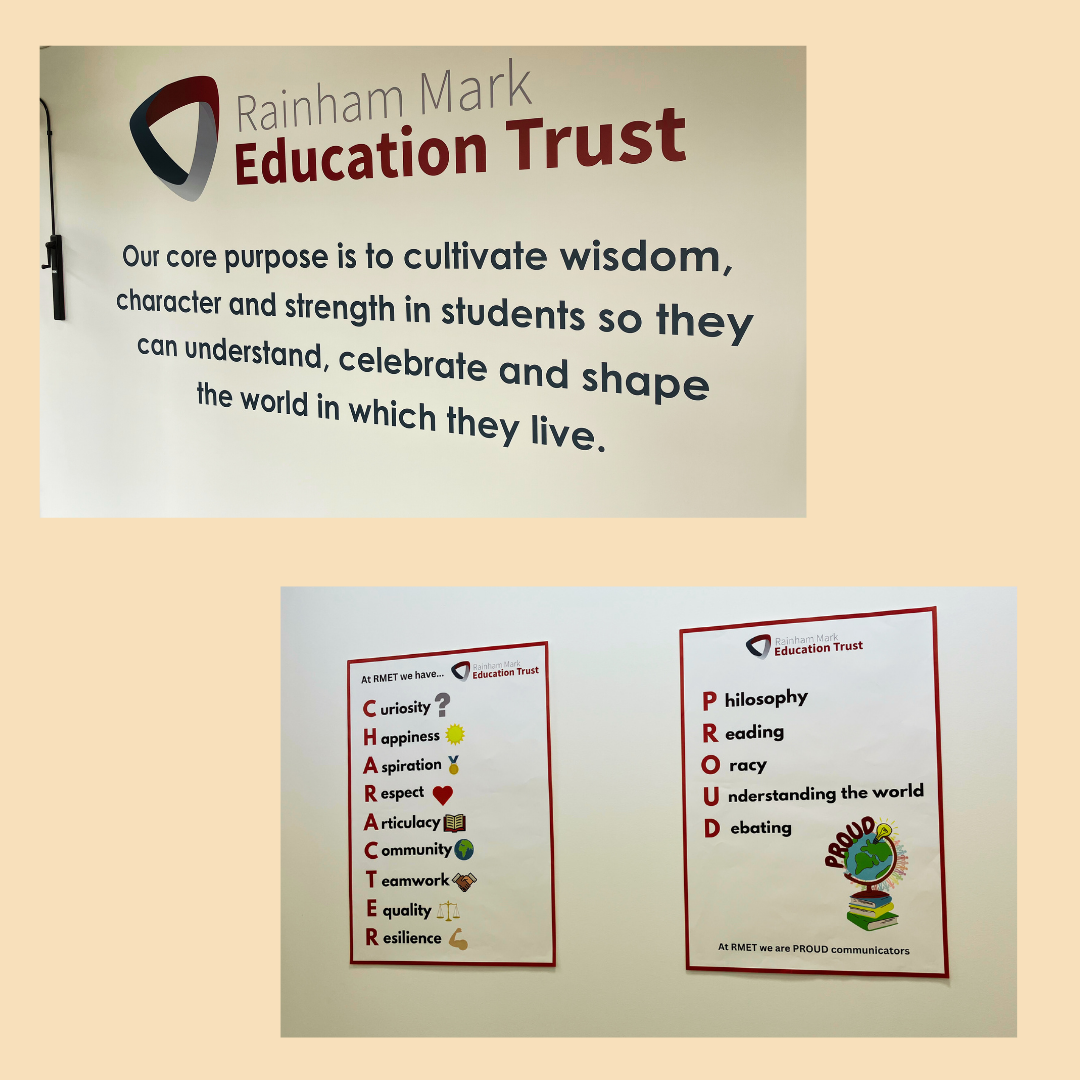 Workplace Wellbeing Bronze Award
We are very proud to have achieved bronze status as a Trust in the Kent and Medway Workplace Wellbeing Award. The award recognises the work of businesses in creating a healthy workplace environment, with regard for workplace wellbeing. RMET continues to work towards silver and gold award status.